The Coral I a mega yacht in the land of evolution
The M/Y Coral I has earned a reputation around the world for being one of the standard-bearers for fine yachting in the Galapagos Islands.
In the land that inspired the theory of evolution, it´s fitting that our very own mid-sized yachtshould have adapted to change and challenge. The M/Y Coral I is, to all intents and purposes a new species : rebuilt, refurbished and overhauled in 2005, from bow to stern bringing our guests the perfect yacht for 21st-century Galapagos cruising.
The M/Y Coral I has 18 spacious cabins for a maximum of 36 passengers. She combines state-of-the-art maritime technology and safety, as well as inter-connecting cabins perfect for group parties or large families wanting to explore the archipelago together. Her easy maneuverability and shallow draft allow us to explore secluded waterways beyond the reach of larger vessels.
When it comes to grace and comfort, the new M/Y Coral I is in a class of her own. The mid-sized yacht provides ample areas for fun and relaxation, including a lounge area with cozy sofas, TV and DVD, music, and a well-stocked bar for drinks.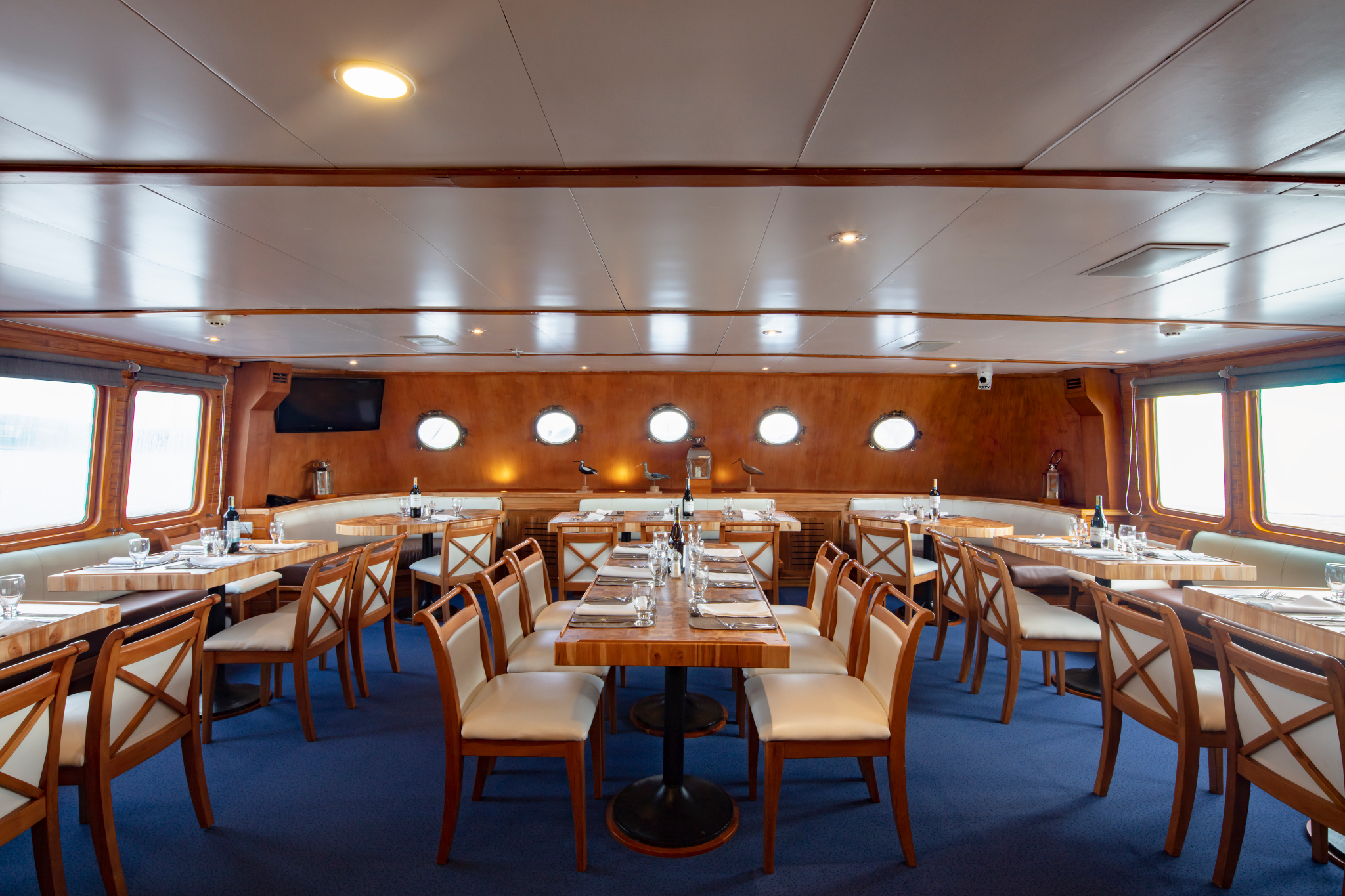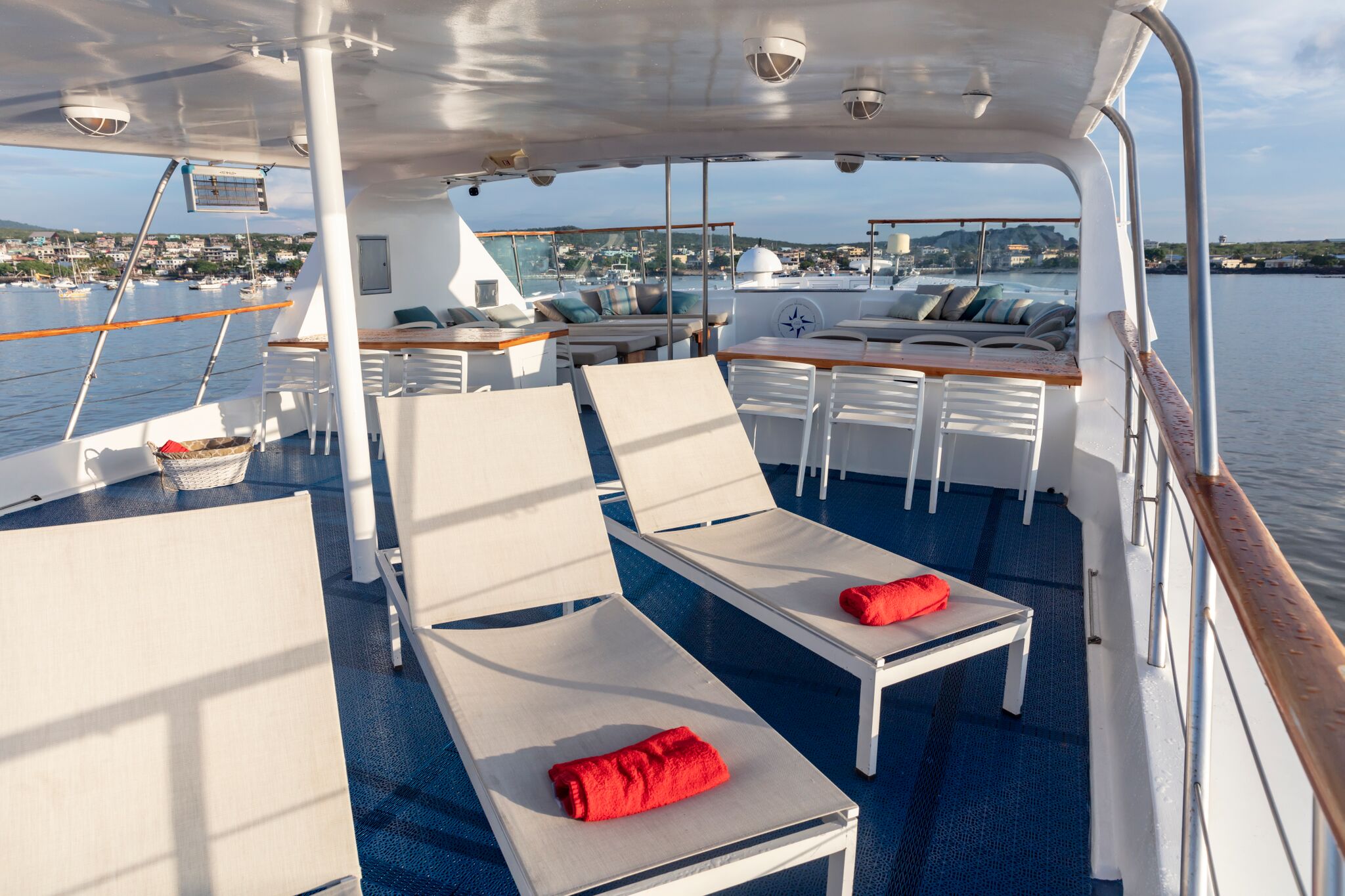 Eventhough the M/Y Coral I has always been an elegant vessel, we have completely redocorated the interior of the yacht with style and verve, taking Galapagos cruising to new hights.
In the eye-catching lounge with its great picture windows, passengers gather for briefings and lectures on the next day´s activities and to discuss the day´s sights, or simply to take it easy, drink in hand. Guests then move on to the beautifully-appointed dining room where superb buffet meals await, enjoyed with picture windows so you´re never cutt off from the outside world. After the meals, guests can retire to the bar area with its books, games and music, or make their way to the upper decks for some unparalleled star gazing.
To relax in the sun or even bathe in the whirlpool, head to the M/Y Coral I´s outside decks, where the natural wonders of the Galapagos can be enjoyed from a whole different perspective, whether by the handrail of her decks, the comfort of a sun-lounger or from the balcony at the bow. There´s a space for everyone on this deceptively large yacht.
" It is not the stongest of the species that survive nor the most intelligent; it is the one that is most adaptable to change "
Charles Darwin